Abu Dhabi Airport Celebrate Awards!
15.04.2014 02:14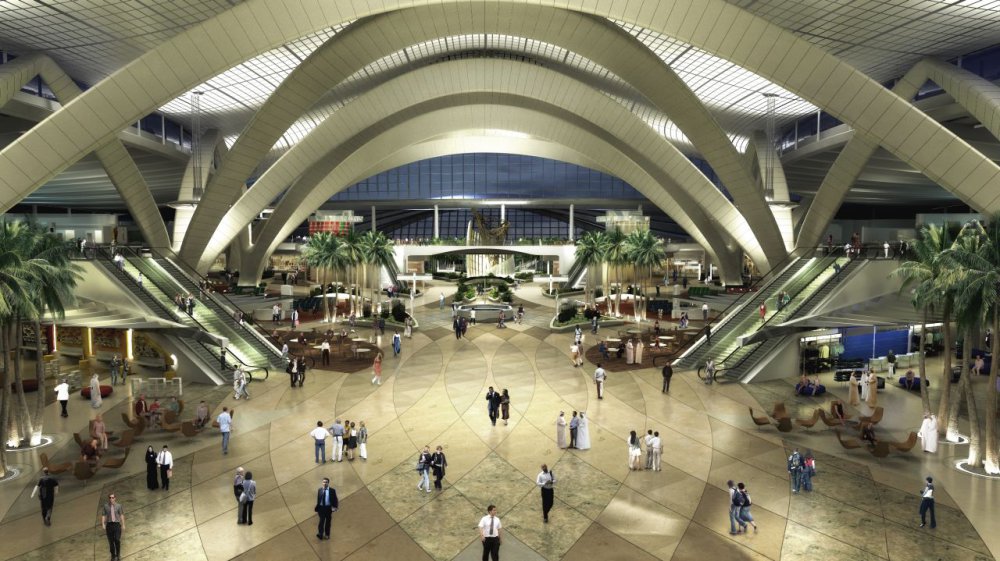 Abu Dhabi Airport | Image Resource : uaeinteract.com
Abu Dhabi International Airport has continuously been ranked as one of the most modern airports in the world due to the wide range of passenger-friendly amenities on offer. So much so, that in 2013, Skytrax recognized it as the best airport in the Middle East. The popularity of this famous airport is quite closely linked to the myriad facilities it offers to those reaching here aboard domestic and international flights. Following are some of the leading facilities offered at its three terminals apart from the commonly available amenities such as duty-free shopping and dining/cafeteria facilities.
Abu Dhabi Airport has been honored with a golden award for Fast Travel after the Fast Travel program was introduced to speed up services for passengers and reduce airline costs. The International Air Transport Association (IATA) has implemented the program at the airport in a bid to hurry the process for passengers arriving and departing from Abu Dhabi holidays. Self-service options have been added to help passengers check-in to their Abu Dhabi flights, drop off luggage, check documents, re-book flights, board flights and recover bags. The faster services are expected to enhance the airport experience for tourists going on holidays to Abu Dhabi.
IATA initiated the program and targeted five airports and airline partners and Abu Dhabi Airport was the first to volunteer to be one of the first to try out the program with Etihad Airways as its airline partner. The airport also recently achieved the Airport Carbon Accredited status at the Mapping Level and is the first carbon accredited airport in the Middle East and North African region.
Kommentare